ICF ACCREDITED COACH TRAINING PROGRAM – Level 1 (ACC – ASSOCIATE CERTIFIED COACH)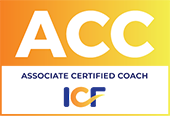 The LEVEL 1, "Associate Certified Coach" (ACC) program is ICF's first level coaching program which enables individuals to learn the skills of coaching and apply these tools and techniques using it powerfully to enhance their performance, both in personal and professional arenas. The program is based on the ICF Code of Ethics and the ICF Competencies. The program enables individuals to discover their potential and is aptly titled, "Potential 2 Performance" program.
ICF LEVEL 1 CREDENTIALLING (ACC)
When we speak of Coaching, organisations recognize "ICF" (The International Coach Federation) as the principal accreditation body with worldwide recognition. The POTENTIAL 2 PERFORMANCE (P2P)  Level 1, Coach Training program by MHRF, aligns to the ICF curriculum and is based on the ICF competencies and Code of Ethics. Click to view our Level 1, ICF Accreditation here
The P2P Coach Training program – Level 1 – ACC is for individuals to discover their potential and use it powerfully to enhance their performance, both in personal and professional arenas. The program enables individuals to develop the skills of coaching and thereby coach themselves and others.
Download our Free EBook
The program offers 60 hours of coach training. The program is offered as
Blended Virtual Learning program
Face to Face program
Customised corporate training (face to face)
Course Objectives
Understand what is coaching and what coaching is not.
Learn and practice the competencies and skills to become a coach as laid down by the ICF.
Enhance self awareness.
Coaching tools and insights that will help you evolve as a Coach.
Consistently practice the coaching skills through peer coaching sessions, thereby enabling others to discover their potential.
Get 60 hours of coach training certification.
Target Audience
HR and L&D professionals
Leaders and Managers
Any individual interested in imbibing coaching as a skill
Planning your Credentialing Path
Based on the 8 ICF updated Core Competencies & The GROW MODEL

60 Hours of blended classroom training

10 Hours of Mentored Coaching

18 Hours of Peer Coaching Practice

Create your own Coaching Model

Review & Present a book

90 mins. Of Coaching Exam Practice

Blend of Eastern Spiritual Principles with Western Psychological Models
The language of instruction will be English
Course Structure
The Program is based on ICF competencies, GROW model, and the 70:20:10 leadership development paradigm. Each module will be experiential, i.e. it will focus on the bases of Coaching with an emphasis on coaching practice.
The 6 Modules would cover the following topics
8 Updated ICF Core Competencies
The GROW Model, Inner Game and other major coaching models
Knowing and practicing the essential skills required for coaching
Neuroscience, its linkage and application in Coaching
Neuro-Linguistic Programming (NLP), its linkage and application in Coaching
The Coaching Journey – a step by step process to be used by you as a Coach with a Client
Observed and Mentored coaching based on the above
Course Content Manual and complete training deck will be provided to participants
About Mohana Kotian
Masters in Human Resources
Master Certified Coach from International Coach Federation
More than 30 years of industry work experience & more than 3000 hours of coaching experience
MBTI & FIRO-B accredited assessor, having done my Lab Process, Insights, Theatre, NLP Certifications and Landmark Forum
She has coached Senior & Mid Level Leaders viz. MD, CEO, Sr. VP, VP as part of her coaching assignments. Her coaching clients include United Nations Refugee Agency, HDFC, Aditya Birla, Astellas Pharma, Forbes Marshall, Godrej, Societe Generale, Flipkart amongst others.
At present,she is also conducting the 'Leaders As Coaches' program for Senior Leaders of Aditya Birla, HDFC,FCA India Automobiles P. Ltd, VM Ware, to name a few.
She facilitates leadership & behavioural training programs across India and 12 other countries(Australia, Canada, China, Indonesia, Japan, Malaysia, Philippines, Singapore, South Korea,Thailand, Vietnam and UAE). By enhancing leadership effectiveness and through focused coaching conversations, Mohana has enabled her clients achieve their business outcomes.
Through the 'Potential 2 Performance' ICF Accredited Coaching Program, mentor coached Senior & Mid Level Leaders of HDFC, Aditya Birla, Merck Life Sciences, Astellas Pharma, Forbes Marshall, Godrej, Societe Generale, Flipkart, Deutsche, Sun Pharma, Welingkar, Lupin amongst others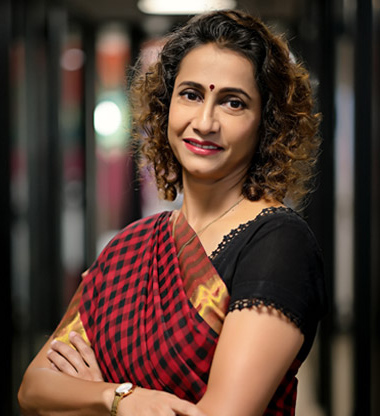 MOHANA KOTIAN View ICF Credential Here
Coaching Philosophy
As Galileo's states, "You cannot teach a man anything; you can only help him discover it in himself." The P2P coach training program aims to enable individuals to discover their potential and thereby enhance performance. We believe this transformation will help in making the world a better place.
Participation Pre-Requisite
Intending participant should have at least 8-10 years experience in any industry
Payments & Refund Policy
The course fees is Rs. Rs. 147000/- + 18% GST. Payments must be made prior to the date of the first session. 50% of the payment is refundable if the participant chooses to opt out of the programme one month prior to the 1st session date. All payments are non-refundable once the one month window is crossed. The option of paying in instalments is also available.
Sample Program Calendar
February 2023 Batch
Introductory Webinar – 1 Hour
19/2/2023
Friday
10.30am – 11.30am
Type : Virtual
Session 1
Tentatively March – April 2023
Session 2
Tentatively May – June 2023
Session 3
Tentatively July 2023
*Minimum batch size is 6 pax.
Basis the situation prevailing, Facilitator & Participants will mutually decide, for each of the above Sessions, the date, time and Session Type (Virtual or Classroom)
UPCOMING BATCHS (2023)
To Be Announced
I found Mohana inspirational, creative and full of energy. For the larger world and clients, Mohana is a great facilitator, trainer and a coach, but my connection with her begin at a social level almost a decade back when one of our common friend introduced us. I reached out to Mohana for advice, after making one important career transition, and I was quite apprehensive about my move. In our first meeting, she helped in clarifying my dilemmas and in creating the roadmap for the first 4-5 years, which assisted me not only to navigate but to successfully establish myself in the new career trajectory. Many years later, I attended Mohana's coach certification program in Mumbai and discovered her exemplary knowledge, expertise, the passion for coaching. For me, she is a friend, philosopher, mentor, coach, guide, a genuine human being whom I respect, and I truly believe that she is destined for greater heights and wish her the very best.
I worked with Mohana Kotian as her student for preparing for my Professional Certified Coach accreditation. We had an association spread over nearly a year. I qualified for the PCC accreditation with ease as a result of her mentorship and training. She is able to create a great connect with her mentees very quickly, inspires confidence and encourages people to reach their full potential easily. She is a very pleasant trainer.
JSW GBS have been associated with Mohana HR Futuristics for close to two years now. They have worked with us to shape up a year long learning journey for our Leadership team and High Potential team.
Mohana is a great human being and a coach par excellence. Have done my Professional Certified Coach (PCC) credential under her guidance. She is a good teacher and mentor. She is patient in answering questions of the students and a great mentor coach. Proud that she has got her own course approved by International Coach Federation. I am sure she will continue to climb the ladder of success and inspire people around her.
Mohana has been a great source of inspiration for me with all the direction she's provided me with her coaching. She's made me see my potential that I never knew I had. She's been able to push me to start exploring behaviours which have propelled me to become a better person and professional. Mohana has the innate ability to nudge a person to think beyond the assumed limitations, and thereby evolve into a newer and better Avatar. Ever grateful to Mohana for nudging me to challenge myself, gain more confidence in my abilities and being my constant motivator.
Interview of Mohana
Mohana features in Episode 8 of the #100MasterCoaches global show by Mel Leow,
MCC of Catalyst Coach, Melbourne Australia.